Our Team
Sunlight Properties is the culmination of the passionate musings of two young women with big ideas.
These two 'small town' girls, across the great big pond from each other, grew up during the  second wave of the women's liberation movement of the 1960's—the 80's.  Their lives developed in this fervent soil, where mothers were adamant that their daughters could succeed--and indeed excel. 
Both grew up in homes with strong mothers, where a woman succeeding on her own was no rare occurrence.  They did not quite know it yet, but by leaving the roost to travel abroad, both were chasing their 'destiny' with a vengeance.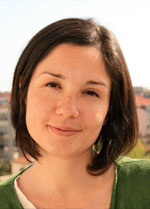 Malena, desperate to move abroad, was planning her way towards South America when, smack, a Frenchman ran into her on the busy streets of Chicago, Illinois.  Originally from a small town in the western suburbs of Chicago, she found herself whisked away to a far away land known to Americans as the 'French Riviera'.  Like a fish out of water and a college degree that would do her no good in France, Malena hopped on several young start-up businesses, feeling the itch for learning the ways of entrepreneurship. With over nine years experience in starting businesses here on the Cote d'Azur, she has gained valuable experience in the tourism, restaurant, and property industries. 
Languages: English, French and notions of Spanish
Favorite saying to live by:  "Success is the ability to go from one failure to another with no loss of enthusiasm" Winston Churchill
Favorite activity besides her awesome job: Going to watch professional dance forums, ballet, jazz, and contemporary, modern, classical….  I love the intensity, artistry and passion found on the dance stage.  And painting with my kids; 4 and 10.
Mystical stuff: Gemini
Aideen and Malena, combined, have extensive knowledge and experience in the international property market.  They have successfully started and managed several businesses on the Cote d'Azur, including holiday rentals, real estate, personal assistant services, interior design, tourist guides; and have even dabbled in the restaurant and wine business! Marketing and customer service are priorities in all the business they have been a part of and they take special pride in offering the best to everyone involved with Sunlight Properties—Holiday Rental Heaven.
Property Manager Extraordinaire
Our French independent agents are spectacular! They offer unquestionably the most personalized service possible to both our owners and travel guests anywhere in the world. 
How? 
-They are on the front line giving their all every day and every night, answering both  
soon-to-be houseguests and owner questions.
-They check and prep every holiday home before and after each guest to make sure it is 
perfect. 
-They personally "Meet and Greet" EVERY guest, making sure our new house guests feel right at home. This means before they are out the door, our guests are sipping wine,
coffee or tea, surfing the World Wide Web, cooking a 'pot au feu' and flipping through their personalized map of all the must-sees and our favorite local insider secrets. 
- Finally, they are on-call by phone and email 24h-7days a week for guests and owners
alike.  Yup.
Insane, right?  Like we said, they are super-duper, ninja, too-cool-for-school French Agents. So cool they have their own DOUBLE-O- agent numbers! Nothing implies elite more than that!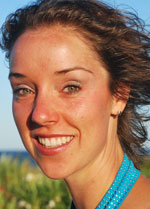 Dana, French Agent 001
Meet Dana! Should you win the luck of the draw and end up with Dana as your Agent you will not be disappointed.  German-raised and born; perfectionism, organization and timeliness are her weak points! (in case there is any doubt here, she's German, so yes we are being super sarcastic here!) So what are her strongest points?  Oh, that smile and charm, laced with unstoppable positive energy.  Experience in the tourism industry and customer service makes her the perfect match for us.  She's a charm. We think we'll keep this one.
Languages: German, English, French & all languages under the sun(light) via Google translate
Favorite French saying to live by: "Vouloir, c'est pouvoir" (Where there's a will, there's a way)
Favorite activity besides her awesome job: Hiking, gym, and reading the newspaper
Mystical stuff: Taurus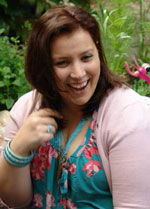 Sabrina, Irish Agent 003
Sabrina, Sabrina, Sabrina…. What can we say? This girl has enough pep for the entire GAA (equivalent to NFL for Americans)! That's not why we took her on though. With 6 years experience in the Dublin property and management market and several languages under her belt, we were delighted to find her.  On her free time she plays Aussie football representing Dublin and Spain, has worked with F1, rally cross and other Motorsport for over 26 years!  Piano and singing in choral societies are her passion while in her 'spare' time she makes and sells her own jewelry at the Dublin Markets.  Oh my! Did we mention she was a bundle of energy?!  Both Irish property owners and guests will be delighted by her ways.
Languages: Spanish, English, Irish, Italian, French & all languages under the sun(light) via Google translate
Favorite Irish & Spanish saying to live by: "Ta an Craic aer bfheais" (The fun is mighty) & Viva la fiesta (Live the party)
Favorite activity besides his awesome job:  Too many to list here…!
Mystical stuff: Aquarius
Reservations Office Aficionados
Our ridiculously intelligent and gorgeous office staff will swoon you to pieces!  They are hyper quick on their roll around, swivel office chairs with fingers as quick as lightning.  So quick at times, all you can feel is the breeze off the keyboard…
Headset? Check!
Pad o paper? Check!
Pencils, pens and calculators? Check!
Smile in your voice? Check!
Twinkle in your step? Check!
They are roaring to go… GO!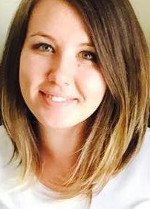 Catalina, Numbers genius, with a hilarious sense of humor
This mythical unicorn does exist! We have her in our office right now; and photos to prove her existence. Feisty at heart, she has a numbers soul. Yes, it is possible, and we are sure if we could see her soul it would look exactly like those little green flashing numbers running up and down just like in the movie 'The Matrix'. No doubt. Quick, reliable, and passionate about doing her best we can only be blown away by her awesomeness. She heads reservations and everything in between. She is the go–to girl. She makes sure all owners, guests, managers and staff are up to date with all current issues and reservations. She is the central brain of Sunlight, heading our Irish office and making sure everything is smooth for our French team on the ground. She is a bit of a goddess and therefore has acquired the pet name, Shiva the Gatekeeper.
Languages: English, notions of French, Russian and Spanish
Favorite saying to live by: "Life is short. Break the rules. Forgive quickly. Kiss slowly. Love truly. Laugh uncontrollably and never regret anything that makes you smile." Mark Twain
Favorite activity besides her awesome job: Reading, travelling, games of all sorts especially competitive
Mystical stuff: Capricorn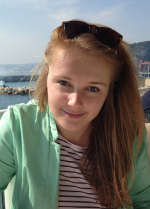 Catherine, Social media extraordinaire
Young and precious our favorite media mogul has a heart of gold. A native from Menton, France, she is a full time communications student at Dublin City University. Catherine juggles all of Sunlight's social media platforms, streamlining SEO, dealing with media contacts, and finally property write-ups, videos, and their floor plans! She can often be found helping with reservations when needed, so you might have a chance to hear her gentle hello on the line... Always kind and ready to lend a helping hand with a bright smile to boot, she has picked up the nickname "Sunshine" – yes our very own 'golden ray of sun' in rainy Dublin. Perfect fit!
Languages: English, French, Italian, Danish
Favorite saying to live by: Live, Love, Laugh.
Favorite activity besides her awesome job: Travelling, photography, video production and the odd cooking sesh with a side of Netflix binging. Guilty pleasures, eh?
Mystical stuff: Cancer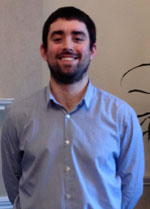 Barry, the paper cruncher, spit it out-er
Without Barry we'd all be buried under a non-existential pile of paper work (or virtual docs is maybe a better description). Billing, billing, billing, Barry, Barry, Barry, coincidence?  We think not!  Currently a psychology student and new daddy, Barry works with us part time, helping as book-keeper.  Yup, that's right, another super star.  We are just so lucky. Gosh darn it.
Languages: English
Favorite Irish saying to live by: "No strangers here, just friends you haven't met!"
Favorite activity besides his awesome job:  Sports: GAA and soccer, live outdoor concerts, time with family & friends
Mystical stuff: Scorpio